Astro Haven Domes for Astronomy
Wouldn't you rather be doing Astronomy…
Professional Astronomy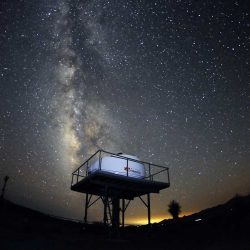 Professionals around the world are recognizing that the quality, robustness and simple functionality of AHE observatory domes translate into lower life cycle cost. A speaker at the Telescope From Afar conference who had replaced several domes with our product stated "… the Astro Haven just works!"  We make no compromises when it comes to reliability so you have the peace of mind to forget about maintaining an observatory and focus on doing astronomy.
AHE Domes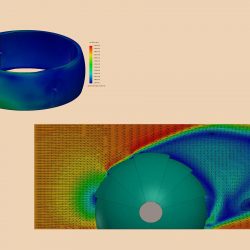 AHE domes are also the most attractive dome with a clean aerodynamic line that handles the wind with ease. For schools they present the futuristic image that reflects their 21st century technology. But this pretty face is also the face to advanced technology. We bring aerospace rigor and the latest engineering tools to the development of products that do the job better and last nearly forever. Employing 3-D Modeling, Computational Fluid Dynamic (CFD) analysis and Finite Element Analysis (FEA) our engineers have perfected one of the most elegantly simple approaches and at the same time invented full featured systems that can change shape and spin at dizzying rates to optimize the performance of the instruments they enclose.
Great for Amateurs Too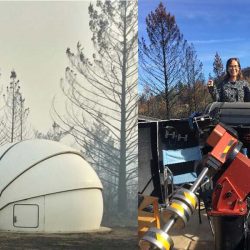 Amateurs who would also rather be doing astronomy are also realizing that their substantial investment in equipment should be adequately insured against the ravages of nature and that if they don't make the investment in quality and robustness up front, it may eventually cost much more. Ultimately you may only need protection against wind and rain but the University of Sonoma was ecstatic when a devastating Fire Storm in California wiped out everything on their mountain including a roll-off observatory and left but one thing standing. Not only did our product survive, it worked perfectly and their equipment was safe and sound.
Videos